Product Description
Overview
Features
Tech Specs
Applications
PDF'S
Reviews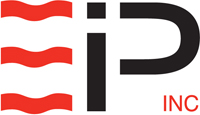 model: cd425
Water Removal: 285 pints per day
Airflow: 1,750 cfm (cubic feet per minute)
Noise Level: 69 dba (compare to freight train at 100 ft. at 70 dba)
Weight: 353 lbs
Minimum Operating Temperature: 33°F
The EBAC CD425 DEHUMIDIFIER was developed to serve the demands of industry for environmental control of very large areas as well as areas with severe conditions.
Warehouses, factories, offices and other large-scale facilities with ambient temperatures ranging from 33°F to over 100°F can be cured of humidity and condensation problems efficiently and automatically without over burdening costly HVAC systems.
The Ebac CD425 dehumidifier can be utilized singly or in multiple units to provide protection on any scale. Ducted applications are possible where design requirements specify.
How the Ebac CD425 Dehumidifier works
The Ebac CD425 dehumidifier removes moisture from the air that circulates through it. The resulting reduction in relative humidity protects buildings and their contents from the adverse effects of excess humidity.
The Ebac CD425 dehumidifier comprises of:
A compressor
Refrigerant evaporator coils
Refrigerant condenser coils
Circulation fan
A drain tray for collecting and disposing of condensed moisture
A cabinet to house the above components
The fan draws the moist air through the cold evaporator coils which cools the air below its dew point. Moisture forms on the evaporator and is collected in the condensate tray which leads away to a permanent drain. The cooled air then passes through the hot condenser, where it is reheated using the same energy removed during the cooling phase and the additional heat generated by the compressor.
The air is, therefore, discharged from the dehumidifier at a slightly higher temperature, but a lower relative humidity, than that which it entered. Continuous circulation of air through the dehumidifier gradually reduces the relative humidity within the area being dehumidified. Where large amounts of moisture are required to be removed from the area, more than one dehumidifier may be required, please contact your local distributor for advice.
Proven Performance
The Ebac CD425 dehumidifeir range of dehumidifiers are "stand alone" units that can handle the extra load encountered in the typical humid, industrial settings. Under maximum conditions, the Ebac CD425 dehumidifier will condense and remove up to 50 gallons of water vapor per day – day after day. With "Reverse Cycle" defrosting, this workhorse can function smoothly in a cold, wet location, without the limitations of frost buildup.
Key Design Features
Welded steel chassis with baked epoxy and vinyl coating for abrasion and corrosion resistance.
An adjustable humidistat, to control the level of dryness desired.
System lamps to tell the operating status of the unit at a glance.
EIPL's unique "Reverse Cycle" defrosting system, for effective operation in low ambient temperatures down to 33°F.
Rugged design for harsh industrial environment.
Ductability.
Rugged design for harsh industrial environments.
Optional Features
460V power supply (8 Amp.)
Internal condensate pump (both 220v and 440v)
Low temperature operation, down to 0 degrees Fahrenheit
Features
On/Off Control: Yes
Electronic Defrost Control: Yes
Compressor Restart Delay Timer: Yes
Compressor Type: Reciprocating
Free Standing: Yes
Adjustable Control Humidistat: Yes
Reverse Cycle Defrost System: Yes
Status Indicators: Yes
Power On Indicator: Yes
Epoxy Powder Coating: Yes
Gravity Drain (2 X 5/8" O/D): Not with Pump
Compressor: Reciprocating
Height: 47"(1193mm)
Width: 43"(1092mm)
Depth: 19"(482mm)
Weight: 353lbs.(160kg)
Voltage: 220V/440V
Phase: 3
Frequency: 60 Hz
Current: 16A/8A
Power: 3680W
Airflow: 1,750cfm(2,975m3/hr)
Noise Level: 69dba
Refrigerant: R407C
Effective Volume: 52,970 cu.ft(1,500 m3)
Typical Extraction: 285ppd
Min Operating Temp: 33°F (1°C)
Max Operating Temp: 95°F (35°C)
Warehouse
Basements
Factories
Sports Halls
Storage Areas
Laboratories
Oil Rigs
Agriculture
Pumping Stations
Stadiums
Ships / Barges