Product Description
Overview
Features
Tech Specs
Applications
Warranty
Reviews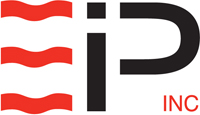 model:wm80
Water Removal: 62 pints per day
Airflow: 360 cfm (cubic feet per minute)
Noise Level: 58 dba (compare to conversational speech at 3 ft at 60 dba)
Weight: 81.5 lbs
Minimum Operating Temperature: 33°F
The EBAC WM80 DEHUMIDIFIER is an ideal solution for humidity control in a wide variety of applications from offices, apartments, stores, garages, cellars and even spa rooms for hotels and motels.
*The specs incorrectly list that an internal condensate pump is included.
THIS UNIT IS ONLY AVAILABLE WITH A GRAVITY DRAIN.
Designed for a wide range of applications, the Ebac WM80 dehumidifier is a rugged, industrial dehumidifier, which utilizes an energy-efficient compressor and a compact portable design to provide easy efficient drying.
The Ebac WM80 dehumidifier has a number of special features:
High efficiency rotary compressor
Ebac's "Hot Gas" defrost system
Integral pump out system
Provision for permanent drainage
Exterior epoxy powder-coated finish
Extra long power cord
Free Standing or Wall Mountable
Status Indicators
Control Humidistat
How Ebac WM80 Dehumidifier works
The fan draws the moist air through the cold evaporator coil, which cools the air below its dew point. Moisture forms on the evaporator coil and is collected in the condensate tray, which is equipped with a permanent drain. The cooled air then passes through the hot condenser coil where it is reheated using the same energy removed during the cooling phase, plus the additional heat generated by the compressor. The air is, therefore, discharged from the dehumidifier at a slightly higher temperature with a lower absolute humidity than that which entered.
Continuous circulation of air through the dehumidifier gradually reduces the relative humidity within the area.
The WM80 dehumidifier is a reliable drying unit designed to operate effectively over a broad range of temperature and humidity conditions. An active hot gas defrost system, controlled by an electronic timer, guarantees positive de-icing, thereby optimizing operation at low temperatures.
Proven Performance
The WM range of industrial and commercial dehumidifiers have been developed by Ebac, the internationally renowned experts in the field of dehumidification technology.
Whatever your drying requirements, Ebac dehumidifiers have the answer. All units operate effectively across a broad range of temperatures and can provide low levels of relative humidity when required.
Whenever there is a need for fast, dependable, energy-efficient drying, Ebac can provide the answer.
Key Design Features
Cross-flower blower style fan for efficient, quite operation.
Status / Mode indicators.
Removable, washable air filters.
Gravity Drain.

* AT THIS TIME, WE ONLY HAVE GRAVITY DRAIN MODELS AVAILABLE.

High efficiency rotary compressor.
Robust steel construction.
Drainage facility from either end.
Low temperature operation.
Long power cord with molded plug.
Wall mounting brackets.
Epoxy powder coat finish for long term protection.
Features
On/Off Control: Yes
Electronic Defrost Control: Yes
Compressor Type: Rotary
High Performance Cross-flow Fan: Yes
Fitted Mains Plug: Yes
Wall Mounting Bracket: Yes
Free Standing (Rubber Feet): Yes
Adjustable Control Humidistat: Yes
Hot Gas Defrost System: Yes
Reverse Cycle Defrost System: No
Fan Speeds: 1
Washable Air Filter: Yes
Condensate Pump: NO
Power On Indicator: Yes
Drying On Indicator: Yes
Defrost Indicator: Yes
Epoxy Powder Coating: Yes
Gravity Drain: Yes
Model No.: 10284GL-US
Compressor: Rotary
Height: 19.4"(495mm)
Width: 22"(560mm)
Depth: 11.4"(290mm)
Weight: 81.5lbs.(37kg)
Voltage: 110V
Phase: 1
Frequency: 60 Hz
Current: 8A
Power: 900W
Airflow: 360cfm(600m3/hr)
Noise Level: 58dba
Refrigerant: R407C
Effective Volume: 200(m3)
Typical Extraction: 62 ppd
Min Operating Temp: 33°F (1°C)
Max Operating Temp: 105°F (40°C)
Offices
Shops
Restaurants
Basements
De-Flooding
Storage Areas
Swimming Pools
Laboratories
Kitchens
Pumping Stations
Hospitals
Hotel / Motel