Ebac Neptune Dehumidifier
Ebac Neptune Dehumidifier
Product Description
Overview
Features
Tech Specs
Applications
Warranty
Reviews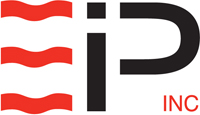 model: neptune
Water Removal: 52 pints per day
Airflow: 282 cfm (cubic feet per minute)
Noise Level: 57 dba (compare to conversational speech at 3 ft at 60 dba)
Weight: 60 lbs
Minimum Operating Temperature: 33°F
The EBAC NEPTUNE DEHUMIDIFIER is an commercial, portable dehumidifier designed to provide humidity control in a wide range of applications such as restoration, residential and even permanent industrial.
The Ebac Neptune's compact size permits one-man operation, yet it has the capacity to handle several room-size areas at a time. Best of all, it's affordably priced within the budget of most restoration specialists or homeowners.
Designed for a wide range of applications, the Ebac Neptune dehumidifier is a super high capacity commercial dehumidifier which provides fast and efficient drying.
How Ebac Neptune Dehumidifier works
Ebac dehumidifiers are effective solutions to environmental control problems. The Neptune dehumidifier, with its temperature sensitive defrost control ensures optimum performance throughout the units full operating temperature range.
Moisture is removed from the air through an efficient refrigeration process. The fan draws the moist air through the cold evaporator coil, which cools the air below its dew point. Moisture forms on the evaporator coil and is collected in the condensate tray. The cooled air then passes through the hot condenser coil where it is reheated using the same energy removed during the cooling phase, plus the additional heat generated by the compressor. The air is, therefore, discharged from the dehumidifier at a slightly higher temperature with a lower absolute humidity than that which entered. Continuous circulation of air through the dehumidifier gradually reduces the relative humidity within the area.
Proven Performance
The Ebac Neptune Dehumidifier is a rugged, yet portable piece of equipment, that will operate under extreme conditions and pull large amounts of moisture from the air. Whenever there is a need for fast, dependable, energy-efficient drying. Ebac can provide the answer. The high efficiency Rotary compressor ensures the maximum extraction with the lowest running costs.
Key Design Features
Anti-Vibration Rubber feet
Collapsible Handle for easy transport
Super high efficiency rotary compressor.
Extra long power cord.
Temperature sensitive defrost control for optimum performance.
EIPL's unique "Hot Gas" defrosting feature which automatically melts away frost buildup providing effective operation at low ambient temperatures.
Rugged, epoxy powder-coated steel chassis and housing
Simplicity of installation and operation with a standard 115V plugs.
Low amp draw.
Up to 12 gallons per day water removal.
1 year factory warranty.
Features
On/Off Control: Yes
Temperature Sensitive Defrost Control: Yes
Compressor Type: Rotary
Fitted Mains Plug: Yes
Rubber Anti-Vibration Feet: Yes
Hot Gas Defrost System: Yes
Gravity Drain: Yes
25' Length Power Cord: Yes
Epoxy Powder Coating: Yes
Quite Operation: Yes
Lightweight Compact Portable: Yes
Low Amp Draw: Yes
Model No.: 10199GR-US
Compressor: Rotary
Height: 15"(381mm)
Width: 14"(355mm)
Depth: 24"(610mm)
Weight: 60lbs.(30kg)
Voltage: 115V
Phase: 1
Frequency: 60 Hz
Current: 5A
Power: 470kW
Airflow: 282cfm(476m3/hr)
Noise Level: 57 dba
Refrigerant: R407C
Effective Volume: 8,369 cu.ft.(237m3)
Typical Extraction: 52 ppd
Min Operating Temp: 33°F (1°C)
Max Operating Temp: 95°F (35°C)
Flood & Restoration
Roof Leaks
Basements / Cellars
Rental Yards
Vehicle Storage
Hotels / Guest Houses
Stores
Laboratories
Offices