Description
Overview
Features
Tech Specs
Applications
PDF'S
Reviews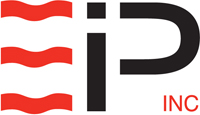 model: ECO85
Water Removal: 60 pints per day
Airflow: 225 cfm (cubic feet per minute)
Noise Level: 57 dba (comapare to conversational speech at 3 ft at 60 dba)
Weight: 81 lbs
Minimum Operating Temperature: 33°F
Maximum Operating Temperature 100°F
The
EBAC ECO85 Dehumidifier is a rugged, yet mobile piece of equipment that will operate under extreme conditions and pull large amounts of moisture from the air. Whenever there is a need for fast dependable, energy-efficient drying, EIPL can provide the answer. The high efficiency Rotary compressor, balanced refrigeration system, and high performance backward curved fan, ensures the maximum extraction with the lowest running costs
Some Key design features and benefits of the Ebac ECO85 Portable Dehumidifier are:
Washable Air Filter for easy maintenance
Ruggged wheels with shock aborbing semi-pneumatic tires
Sturdy Handle for Easy Transport
High Capacity integral condensate pump with pump purge
Hours run meter providing accurate run time measurements
High efficiency rotary compressor
Ebac's unique "Reverse Cycle" defrosting feature which automatically melts away frost buildup providing effective operation at low ambient temperatures.
Simplicity of installation and operation with a standard 115v plug
Backed by Ebac's outstanding customer service and over 20 years of expertise
How the Ebac RM85 Portable Dehumidifier works
The EBAC ECO85 Dehumidifier is another addition to the EIPL range of "Eco Friendly", Carbon reducing, range of dehumidifiers. The ECO85 has a maximum l/kWh (water extraction per kW of power consumed) of 3.3 l/kWh. This is achieved by utilizing a high capacity rotary compressor and environmentally friendly R407c refrigerant. The robust collapsible handle and semi-pneumatic tyres ensures transport and maneuverability are not compromised. It's lightweight yet robust design is ideal for commercial and residential work. Its compact size permits one-man operation, yet it has the capacity to handle several room-size areas at a time. Best of all, it's affordably priced within the budget of most restoration specialists. The Hours Run Meter provides an accurate means of measuring power consumed, allowing jobs to be easily and quickly evaluated when requested by insurance companies.
Features
On/Off Control: Yes
Electronic Defrost Timer: Yes
Temperature Sensitive Defrost Control: Yes
Compressor Type: Rotary
Fitted Mains Plug: Yes
Semi-Pnuematic Tires: Yes
Reverse Cycle Defrost System: Yes
Quite Operation: Yes
Low Amp Draw: Yes
Integral Condensate Pump with Purge: Yes
Pump Purge Switch: Yes
Washable Air Filter: Yes
Hours Run Meter: Yes
Model No.: 10298GR-US
Compressor: Rotary
Height: 27.5"(736mm)
Width: 19.0"(508mm)
Depth: 15.0"(381mm)
Weight: 81 lbs.(75kg)
Voltage: 115V
Phase: 1
Frequency: 60 Hz
Current: 6.6A
Power: .75kW
Airflow - 225 cfm
Noise Level: 57 dba
Refrigerant: R407C
Effective Volume: 8,369 cu.ft.(300m3)
Typical Extraction: 60 ppd
Min Operating Temp: 33°F (5°C)
Max Operating Temp: 100°F (32°C)
Flood & Restoration
Roof Leaks
Basements / Cellars
Rental Yards
Vehicle Storage
Hotels / Guest Houses
Stores
Laboratories
Offices