Product Description
Overview
Features
Tech Specs
Applications
PDF'S
Reviews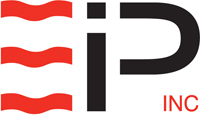 model: cd200
Water Removal: 138 pints per day
Airflow: Low / High Speed: 585cfm / 664cfm
Noise Level: 73 dba (compare to freight train at 100 ft.)
Weight: 176 lbs
Minimum Operating Temperature: 33°F
The Ebac CD200 Dehumidifier is an ideal commercial / industrial dehumidifier designed to eliminate high humidity problems in harsh environments such as warehouses, factories, officdes and other medium scale facilities, etc. The CD200 unit can be utilized singly or in multiple units to provide protection on any scale. Ducted applications are possible where design requirements specify.
How Ebac CD200 Dehumidifier works
The Ebac CD200 range of units are high capacity dehumidifiers, made to operate at high efficiencies by removing moisture from the air through the refrigeration process. The fan draws the moist air through the cold evaporator coi l, which cools the air below its dew point. Moisture forms on the evaporator coil and is collected in the condensate tray, which is equipped with an internal condensate pump for easy removal of collected moisture. The cooled air then passes through the hot condenser coil where it is reheated using the same energy removed during the cooling phase, plus the additional heat generated by the compressor. The air is, therefore, discharged from the dehumidifier at a slightly higher temperature with a lower absolute humidity than that which entered. Continuous circulation of air through the dehumidifier gradually reduces the relative humidity within the area.
Because the CD range of units are equipped are equipped with humidistat control, they automatically switch on and off to save energy and expense
by maintaining the desired level of humidity with intermittent operation.
The remote humidistat featu re of the CD200 makes the unit the ideal 1choice for where remote sensing and control is required
Optional duct mounting flanges, reduces the installation time when connecting to an existing I new ducting systems
Ebac CD200 Dehumidifier Proven Performance
The CD200 incorporates Ebac's unique temperature sensitive, "Reverse Cycle" defrosting feature. This proven method of defrosting allows the unit to function smoothly in all temperatures down to 33F, while maintaining optimum performance at higher temperatures. The twin speed centrifugal fan maximizes air delivery over longer distances. Under maximum conditions the CD200 will condense and remove up to 190 ppd.
Key Design Features
Adjustable control humidistat to maintain the level of dryness.
Remove humidistat facility.
Integral condensate pump with a high capacity pumping height.
Ebac's unique temperature sensitive, "Reverse Cycle" defrosting feature which automatically melts away frost buildup providing effective operation at low ambient temperatures.
Quiet 2 speed fan.
Self - contained for quick and easy installation - no duct work required.
May be ducted if desired.
Adjustable feet to facilitate easy installation.
Totally enclosed coils in an epoxy-coated, heavy gauge steel case.
Optional inlet / outlet duct flanges.
Features
On/Off Control(Via The Humidistat): Yes
Electronic Defrost Control: Yes
Temperature Sensitive Defrost: yes
Compressor Type: Reciprocating
Fitted Mains Plug: yes
Fan Speeds: 2
Fan Type" Centrifugal
Duct Flanges: Optional
Adjustable Control Humidistat: yes
Reverse Cycle Defrost: yes
Integral Condensate Pump: yes
Remote Humidistat Facility: yes
Epoxy Powder Coating: yes
Adjustable Feet: yes
Washable Air Filter & Easy Release Catch: yes
Model No.: 10182GR-US
Compressor: Reciprocating
Height: 32.7" (832mm)
Width: 29.5" (745mm)
Depth: 17.2" (445mm)
Weight: 176lbs.(80kg)
Voltage: 220v
Phase: 1
Frequency: 60 Hz
Current: 10.6A
Power: 2250W
Airflow: low / high 585cfm / 664 cfm
Noise Level: 73 dba
Refrigerant: R407C
Effective Volume: 21,188 cu.ft(600m3)
Typical Extraction: 138 ppd
Min Operating Temp: 33°F (1°C)
Max Operating Temp: 95°F (35°C)
Warehouse
Factories
offices