LG PTAC 42" 7K Heat Pump (LP073HD2B)
Product Description
Overview
Tech Specs
PDFs
Accessories
Warranty
Reviews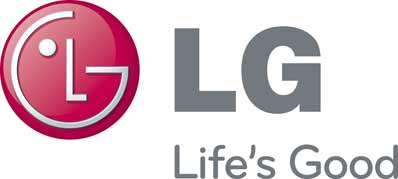 CONTROL TYPE: DIGITAL
System Model#: LP073HD2B
COOLING CAPACITY: 7,100/7,300
HEATING CAPACITY: 6,200/6,400
EER: 13.3
VOLTAGE: 208-230/60/1
The LG PTAC 42" 7K Heat Pump (LP073HD2B) unit is an economical way to cool and/or heat your rooms. The LG PTAC 42" 7K Heat Pump (LP073HD2B) model is extremely quiet and provides a sleek design. Whether assessing construction, maintenance, or operating costs, the LG PTAC 42" 7K Heat Pump (LP073HD2B) unit allows the flexibility to control energy expenses room-by-room, rather than building-by-building.
Benefits/Features
Digital Control Panel with Temperature Display
ULTRA QUIET Operation
Standard Gold Fin™ Corrosion Protection
High EER Rating
Standard Connections for Remote Thermostat
Standard Industry Size makes installation Easy and Economical
ADA Compliant
Auto Restart
Front Desk Control Connection
2 Cooling/ 2 Heating/ 2 Fan Modes
Energy Saving Mode
Polymeric Mesh Filter
Separate Indoor/ Outdoor Motors
Emergency Heat Back-up
Freeze Room Protection
Pressure Control
Dip Switch Settings
Evaporative Frost Control
Defrost Control
4 Comfort Sensors
General
Control Type
Performance
Capacity (BTUs) Cooling : 7,100/7,300
Capacity (BTUs) Heating : 6,200/6,400
Refrigerant: R-410A
EER : 13.3
Air Circulation (CFM H/L) : 270/225
Dehumidification (pts/hr) : 1.7
Indoor dB(A)* : 45
Outdoor dB(A)* : 61
Electrical
Rated Voltage Outdoor : 208-230/60/1
Electric Heater (kW): 2.4/2.5
Dimensions
W x H x D (inches): 42 x 16 x 21
Weight (lbs.) 95
Thermostat Range
Cooling / Heating (°F)** : 64-86/64-86

Air Marketing Group LLC is the ONLY LG Factory Authorized Internet Dealer in the USA To Include The LG Factory Warranty.
LG Factory Warranty will ONLY be valid if purchser returns completed Installer from within 30 days of Purchase.

Please click here for the form!

Factory Warranty: 1 year full system limited warranty, parts and labor. Limited warranty on unit for years 2-5: parts only, exclusive of the refrigerant system. Limited warranty on sealed refrigerant system: 5 years, parts and labor.

Click here for federal tax credit information Check with your local Utility Company for possible additional rebates on this product. (LP073HD2B)
Customers also viewed