Description
Overview
Tech Specs
Features
PDFS
Reviews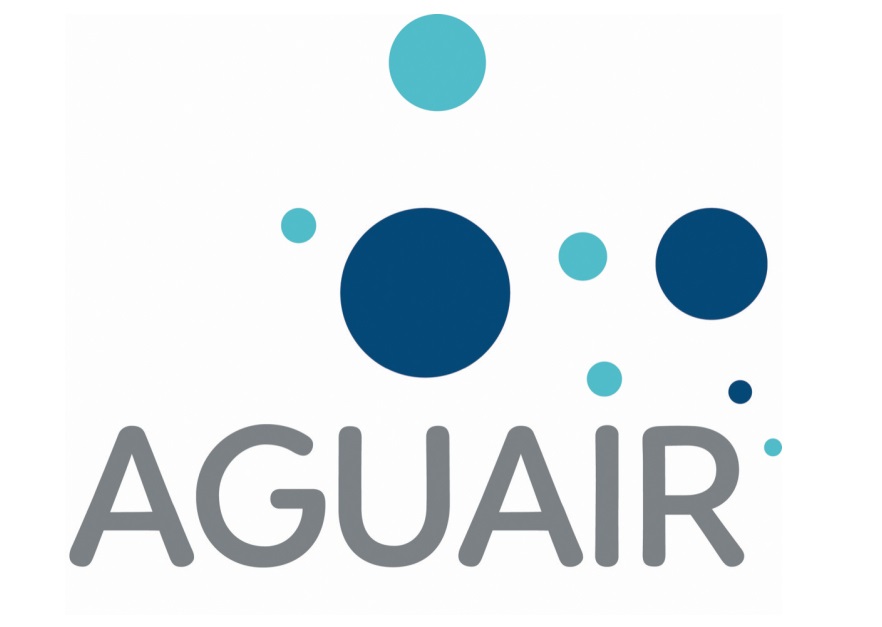 Model: Aguatronics
Flow Rate: 0.5-1.5 GPH per nozzle
Water Pressure: 30 PSI
Electric: 110V or 220V | 50/60 HZ (4 plug outlet 20 AMPS)
Aguatronics is a state of the art smart humidity system that efficiently optimizes relative humidity in any application. Aguatronic's patented nozzle technology incorporates fractal geometry to precisely atomize water using air. Within the nozzle, air's potential energy is converted into kinetic energy and then mixed with water. This high velocity mixture causes the water droplets to atomize and discharge through the nozzle in the form of a fine consistent fog.
Aguair's stainless steel Aguatronics™ Canon nozzle is unique in the industry. It is the perfect solution for maintaining high humidity levels without wetness in medium to large storage rooms. The Canon is 100% efficient as well water evaporates into the room.
Nozzle Specs
Flow Rate: 0.5-1.5 GPH per nozzle
Drop Size: 6-10 microns
Water Pressure: 30 PSI
Air Pressure: 20-30 PSI
Material: Stainless Steel
Connection: 3/8 in Quick Connect
System Specs
Electric: 110V or 220V | 50/60 HZ (4 plug outlet 20 AMPS)
Water Inlet: 1/2 inch NPT (1/2 inch FNPT ball valve required)
Water Pressure 30 PSI
Air Pressure 20-30 PSI
Features
Patented nozzle design evenly distributes fine fog (as small as 6-10 microns).
Customizable to adapt to any sized room or facility.
Low maintenance.
100% water efficiency - All water evaporates; No drain required.
High-tech control system with touch screen for precise humidity control.
App-based remote access capability via smart phone or computer.
Plug-and-play module that only requires air and water source.
Requires low air (20PSI) and water (40PSI) operating pressures.
Non-clogging large nozzle orifice with basic filtration.
No standing water tanks - No risk of bacterial colonization.
The Aguatronics™ Advantage
Effective - Nozzles are capable of increasing relative humidity levels up to 98% without wetting floors and without the use of high-powered fans to break down water droplets.
Safe - No standing water or air tank required, so no risk of bacterial colonization.
Efficient - 100% water efficiency, no drain required, and low air (20psi) and water (40psi) operating pressures.
Fast - Patented nozzle design evenly distributes fine fog (6-10 microns); this fog dissipates very quickly and effectively increasing the RH.
Economical - Competitively priced - 1 nozzle is more effective when compared to multiple competitor nozzles.
Simple - Easy installation and maintenance - plug and play design.
Reliable - High quality components for continuous operation.
Customizable - Works with any size room and any application.
Energy Efficient - Low energy consumption - does not require the use of high powered fans to atomize.
Low Maintenance - Requires a fraction of the maintenance when compared to the competitors.
Storage Humidity Systems
Aguatronics™ Canon
For use in warehouses and large rooms
Not suited for retail environments
Mounted overhead
2mm nozzle orifice
Flow Rate: 1 - 1.5 gal/hr
Fine fog: 6 - 10 microns
Aguatronics™ FM
For use in small to medium sized storage rooms
Mount over product
Use in air flow
Very fine fog: 6 - 10 microns
Fog pattern is adjustable
2 nozzle tips
Each nozzle consumes 1/16 gal/hr
Aguatronics™ Track
For use in small to medium sized storage rooms
Mount over product
Use in air flow
Very fine fog: 4 - 10 microns
Customizable track length and nozzle quantity
Each nozzle consumes 1/16 gal/hr
Shut-off valve on each nozzle for precision control
Aguatronics™ Control for Canon
For use in small to medium sized storage rooms
Mount over product
Use in air flow
Very fine fog: 4 - 10 microns
Customizable track length and nozzle quantity
Each nozzle consumes 1/16 gal/hr
Shut-off valve on each nozzle for precision control