Product Description
Overview
Features
Tech Specs
Applications
PDF'S
Reviews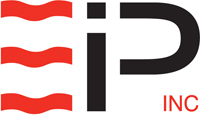 model: wrd-5000
Airflow: 2950 cfm (cubic feet per minute)
Noise Level: 67 dba (compare to freight train at 100 ft at 70 dba)
Weight: 40 lbs
The EBAC WRD-5000 is a high velocity fan/carpet dryer that can be used to compliment a dehumidifier or used on its own to expedite drying times with no special set up required.
Ebac WRD-5000 fan can be used to compliment our dehumidifiers or on its own to expedite drying times. No special set up is required! The optimal distance from the floor is preset by the position of the castors. The Ebac WRD-5000 fan draws the warm, dry air normally found at higher levels, down through the fan and blasting it against the floor, and outwards across the whole room. This simple yet effective process is sure to reduce drying times, drying whole rooms in as little as 15 minutes! Take a look at the attached spec sheet and let us know what you think!
How Ebac WRD-5000 works
The unique downward drying system of the WRD-5000 draws warmer, drier air from above, forcing it down and out across the entire surface of the floor or carpet. No special setup, the optimum drying distance from the floor is preset by the castors mounted at each corner.
Proven Performance
The EIPL High Volume, High Velocity WRD-5000, is one of the most effective solutions to enhance the performance of dehumidifiers, and significantly reduce overall drying times!
A simplistic approach to effective floor and room drying. By simply taking advantage of warmer air accumulating at higher levels, drying a entire room in under 15 minutes is possible with the WRD-5000.
With 360° directed airflow it allows the entire room to be dried at once, no more sectional drying!
Key Design Features
High Velocity Axial Fan
Rubber Feet
Castors
On/Off Switch
Fitted Mains Plug
Simplistic Operation
Finger Guards
Carrying Handle
Maintenance Free Bearing Motor
Stoved Epoxy Finish
Features
High Velocity Axial Fan: yes
Rubber Feet: yes
Castors: yes
On/Off Switch: yes
Fitted Mains Plug: yes
Simplistic Operation: yes
Finger Guards: yes
Carrying Handle: yes
Maintenance Free Bearing Motor: yes
Stoved Epoxy Finish: yes
Model No.: 10290MG-US
Height: 23.5"(600mm)
Width: 23.5"(600mm)
Depth, 11.5"(290mm)
Weight: 40lbs(18kg)
Voltage: 115V
Current: 2.0A
Power: 400W
Airflow: 2950cfm (5000m3/hr)
Blade Diameter: 15.75" (400mm)
Noise Level: 67Db(A)
Construction Class: Earthed
Protection: IP22
Fire & Flood Restoration
Carpet Drying
Wood Floor Drying
Kitchens
Factories
Warehouses