Product Description
Overview
Features
Tech Specs
Applications
PDF'S
Reviews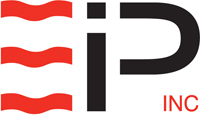 model: CD60
Water Removal: 56 pints per day
Airflow: 360 cfm (cubic feet per minute)
Noise Level: 57 dba (compare to conversation speech at 3 ft at 60 dba)
Weight: 80 lbs
Minimum Operating Temperature: 33°F
The EBAC CD60 DEHUMIDIFIER is a commercial/industrial dehumidifier that was designed to provide energy efficient humidity control in a wide range of applications such as museums, locker rooms or homes.
Because of Ebac's unique "Hot Gas" defrosting feature, the Ebac CD60 dehumidifier will function smoothly in temperatures down to 33°F without frost build up. Designed to survive under adverse conditions and to deliver the goods, this unit will efficiently remove more than fifty-five pints of airborne water vapor per day under standard conditions (80 F, 60%RH), and will exceed 15 gallons per day under the extreme conditions found in problem environments.
The Ebac CD60 dehumidifier is a versatile workhorse designed to eliminate high humidity problems in harsh environments. Warehouses, storerooms, electrical & communications switching stations, locker rooms, basements, pumping stations, offshore oil rigs and active and laid up marine vessels have all found this rugged unit to be equal to the task. The impressive Ebac CD60 Dehumidifier can be easily moved from site to site or can be permanently mounted and ducted to suit a variety of applications.
Designed for a wide range of applications, the Ebac CD60 dehumidifier is a rugged, industrial dehumidifier which utilizes an energy-efficient compressor and a compact portable design to provide easy efficient drying.
How the Ebac CD60 Dehumidifier works
The Ebac CD60 dehumidifier has a number of special features:
High efficiency rotary compressor
Ebac's "Hot Gas" defrost system
Exterior epoxy powder-coated finish
Hours run meter
Provision for permanent drainage
Rugged trolley for portability (optional)
All galvanized interior
Extra long power cord
Fully automatic condensate pump
The fan draws the moist air through the cold evaporator coil, which cools the air below its dew point. Moisture forms on the evaporator coil and is collected in the condensate tray, which is equipped with a permanent drain. The cooled air then passes through the hot condenser coil where it is reheated using the same energy removed during the cooling phase, plus the additional heat generated by the compressor. The air is, therefore, discharged from the dehumidifier at a slightly higher temperature with a lower absolute humidity than that which entered. Continuous circulation of air through the dehumidifier gradually reduces the relative humidity within the area.
The Ebac CD60 dehumidifier is a rugged, reliable drying unit designed to operate effectively over a broad range of temperature and humidity conditions. An active hot gas defrost system, controlled by an electronic timer, guarantees positive de-icing, thereby optimizing operation at low temperatures.
The unit incorporates a welded and galvanized steel chassis and is finished in an epoxy coating for resilience to damage caused by rough handling.
Ebac CD60 Dehumidifier Prove Performance
The Ebac CD60 dehumidifier is a stand alone solution to your humidity problem. The unit is supplied with a pre-wired, remote humidistat, extra long power cord and long condensate tube. This pre-assembly makes the installation process simplistic, thereby reducing the overall installation and project cost. The high efficiency Rotary compressor ensures the maximum extraction with the lowest running costs. Fully adjustable feet ensure the unit can be leveled quickly and accurately.
Key Design Features
Adjustable control humidistat to maintain the level of dryness
A convenient drain point for condensate collection of hose attachment
EIP's unique "Hot Gas" defrosting feature which automaticallymelts away frost buildup providing effective operation at low ambient temperatures
Rugged, epoxy powder-coated steel chassis and housing
Hours run meter
Simplicity of installation and operation with a standard 115V plug
Extra long power cord
High capacity, fully automatic, condensate pump
Features
On/Off Control: Yes
Electronic Defrost Control: Yes
Compressor Type: Rotary
Fitted Mains Plug: Yes
Free Standing Adjustable Feet: Yes
Remote Humidistat: Yes
Adjustable Control Humidistat: Yes
Hot Gas Defrost System: Yes
Hours Run Meter: Yes
High Capacity Condensate Pump: Yes
Quick Disconnect Hose Coupling: Yes
25' Length of PVC Drain Hose: Yes
Epoxy Powder Coating: Yes
Model No.: 10264FR-US
Compressor: Rotary
Height: 17"(432mm)
Width: 20"(514mm)
Depth: 14"(356mm)
Weight: 80lbs.(36kg)
Voltage: 110V
Phase: 1
Frequency: 60 Hz
Current: 7A
Power: 880W
Airflow: 360cfm(608m3/hr)
Noise Level: 57dba
Refrigerant: R407C
Effective Volume: 8,369 cu.ft.(237m3)
Typical Extraction: 56ppd
Min Operating Temp: 33° (1°C)
Max Operating Temp: 95° (35°C)
Offices
Laboratories
Apartments
Storage Areas
Restaurants
Bars
Museums
Locker Rooms
Computer Rooms
Basements